Thank you to Year 7 at Vincentia High School!
Thank you to Year 7 at Vincentia High School!
15 September 2008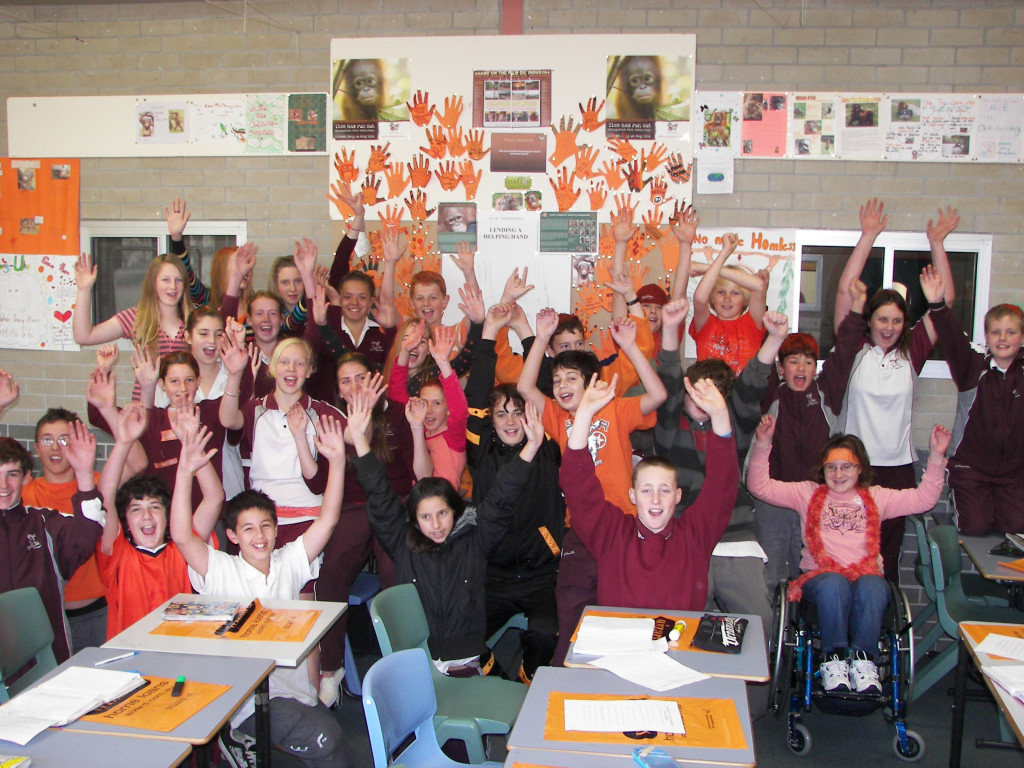 On Tuesday 12th August, Year 7 Indonesian classes (7G, 7H & 7M) hoped to make a difference by participating in Vincentia High School's Inaugural Orangutan Day.
Students were permitted to wear orange, encouraged to make a gold coin donation to support the adoption of an orangutan in need and participate in a variety of classroom activities that highlighted the plight of the orangutan and the destruction of their natural habitat through the growth of the Palm Oil Industry.
Year 7 raised and donated $160.00 and as a result have joined the Orang-U-Friends program, enabling Vincentia High School to be actively involved in the Borneo Orangutan Survival Foundation's (BOS) urgent fight to save the orangutan from extinction through the provision of their rehabilitation programmes. Vincentia High School are now the proud sponsors of Kesi.
Our thanks to this enthusiastic group!