Save the date and register now!
We have planned two exclusive online events for you – exciting opportunities you don't want to miss.
On Thursday, 19 August, 18:00 AEST, we would like to celebrate International Orangutan Day with you. Join us for our three-hour webinar 'Meet our Cousins – Orangutan Conservation around the Globe'.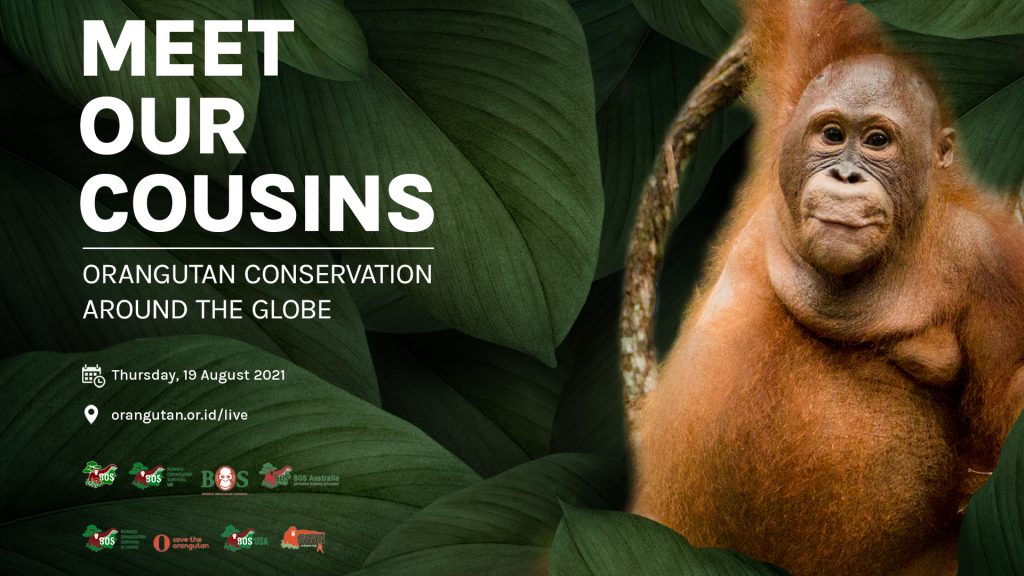 Get ready for fascinating facts about our red cousins, panel discussions with conservation experts, and unseen footage from our beloved 'Orangutan Jungle School' students.
We will talk about our work during the pandemic, the challenges and obstacles on our orangutans' journey towards freedom, orangutan behaviour, and so much more.
To 'Meet Our Cousins', please tune in to our Facebook, YouTube or Twitter account on 19 August, 18:00 AEST!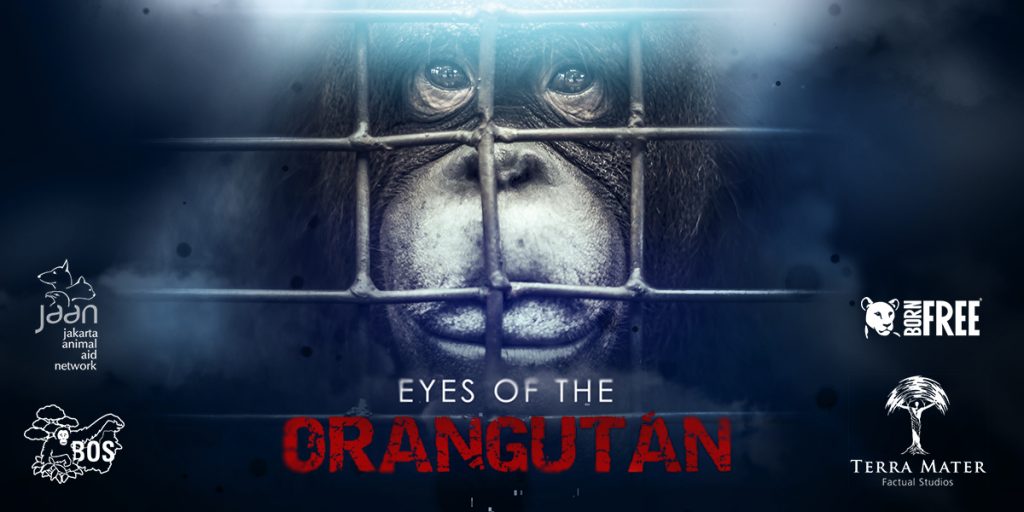 On Sunday, 22 August, 19:00 AEST, you have the one-off chance to view the exclusive online premiere of the documentary 'Eyes of the Orangutan' – a captivating exploration of the dark world of modern wildlife tourism and its impact on one of our closest living relatives: the orangutan.
The film is a joint Terra Mater Factual Studios/Chris Scarffe Film and Photography production, presented by Aaron Gekoski, directed by Chris Scarffe, filmed by Will Foster-Grundy and edited by Damian Antochewicz, in close collaboration with BOS Schweiz, Born Free Foundation and Jakarta Animal Aid Network, and supported by BOS Foundation, BOS Australia, BOS-UK, BOS-USA, Orangutan Outreach, Louis Potts, Damon Copeland, and Jeffrey Hartog.
Actress Shannon Elizabeth will host the event. She is a long-time conservationist and founder of the Shannon Elizabeth Foundation.
After the film, you have the unique opportunity to join an exclusive Q&A with guests from the film team and the collaborating and supporting partners – including BOS.
Please register for free here. This is an exclusive screening event with limited space.
We can't wait to welcome you!