This privacy statement covers the Borneo Orangutan Survival (BOS) Australia website at:
BOS respects the privacy of all visitors to its websites and will take all reasonable steps to ensure that your data is kept securely.
The following questions and answers should help you to understand what information we collect, how it is used and what happens to it.
What information do we collect?
1. Non-personal Information, such as IP address, pages viewed and files downloaded. This helps us to monitor the site's performance, determine how many people visit the site, identify what pages are most popular, and how regularly people visit.
2. Personal information, such as name, address, telephone number, email address, bank details, etc. This information is only collected in connection with specific activities, such as memberships, donations, merchandise, feedback, newsletter requests, etc.
What happens to your personal information?
When you make a donation or membership application or a purchase via the site, we may need to collect information about you to process the transaction, and if necessary, fulfil your order and provide you with the products you expect.
This information may include but is not limited to, details such as your name, your address and your credit card details. Unless we have your express consent, we will only disclose personal data to third parties if this is required for the purpose of completing your transaction with us.
This is, of course, subject to the proviso that we may disclose your data to certain permitted third parties, such as members of our own group, our own professional advisers who are bound by confidentiality codes, and when we are legally obliged to disclose your data.
When submitting your personal information, you will be given the option not to be included in mailings from BOS or other like-minded organisations. If you do not opt out of mailings at this point, but later decide that you no longer wish to be contacted, you can inform us by email: contact@orangutans.com.au
We do not sell, rent or trade your personal information to third parties for marketing purposes without your express consent.
Data Protection Act 1998

Any personal information submitted via the Borneo Orangutan Survival (BOS) Australia website is treated in accordance with the Data Protection Act 1998. This means that you have a right to advise us at any time if you no longer wish to receive mailings from us or other organisations with whom we cooperate.
How Can You Help
There are lots of ways you can support orangutans and help ensure the survival of this precious ape.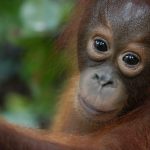 Adopt an Orangutan
Orangutans are endangered and at risk of extinction. Habitat destruction means hundreds of orphan orangutans need to care for every year. You can help by adopting one. Their dedicated 'nannies' teach them everything they need to know for when it's time to release them back to the wild. You can follow their progress through Forest School.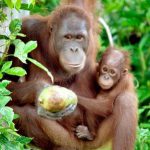 Make a Donation
Please help the Orangutans in their struggle for survival. Your donation is important and goes directly to BOS Indonesia.
By donating, you are helping bring this noble yet endangered species back from the brink of extinction and on a path to freedom – from rescue to rehabilitation and release.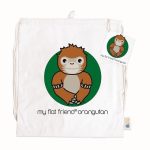 Visit Our Shop
The perfect gift for any occasion! Choose from our selection of instant gifts that directly support our orangutans. You can buy a wheelbarrow, provide food for an orangutan for two months or lots more. You will receive a certificate, personalised with the name of your choice – perfect gift for you or a friend.