Announcement of Annual General Meeting
---
The Borneo Orangutan Survival Australia AGM is scheduled for Monday 25th October at 7pm (AEST) via Zoom.

Further details here.
We are also inviting supporters of BOS Australia to become members of this great organisation.  Members can attend the AGM and participate in voting. By becoming a member, you are helping to define the direction of BOSA and our work to save orangutans. Single and family memberships are available here.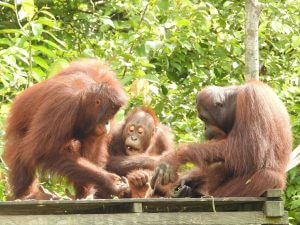 Our Vision
---
Our vision is a world where orangutans are free from the threat of extinction and can live in the wild, unharmed by humans.
485
Orangutans have been released
back to their home.
422
Orangutans are being cared for in
our sanctuaries.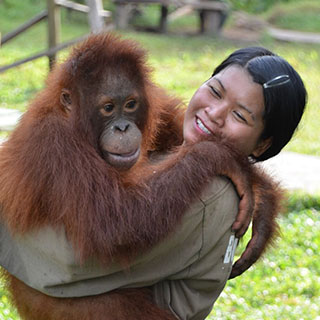 The Problem
---
There are numerous threats to the viability of the remaining wild orangutan population in Indonesia and Malaysia.  The primary threat is the loss of habitat with up to 80% of suitable forest in Indonesia and Malaysia having been lost in the past 20 years. Other threats, which often go hand-in-hand with the destruction of the rainforest, are the illegal pet trade and poaching.