There are numerous threats to the viability of the remaining wild orangutan population in Indonesia and Malaysia: deforestation, fires, poaching and the illegal pet trade.
The primary threat is the loss of habitat through deforestation (for palm oil plantations) and fires. In 10 years, from the beginning of 2010 to the end of 2019, Indonesia has lost an average of 585,400 hectares of humid primary forest per year (Global Forest Watch) – the equivalent of about 68 full-size rugby fields per hour. Other threats, which often go hand-in-hand with the destruction of the rainforest, are the illegal wildlife trade and poaching.
Estimates indicate that under 14,000 Sumatran orangutans and 57,000 Bornean orangutans survive in the wild today. In Borneo, nearly 150,000 orangutans vanished over a 16-year-period between 1999 and 2015 – more than half of the entire island's population. Researchers predict that deforestation alone could wipe out another 45,000 individuals by 2050 (Voigt et al., 2018, Current Biology).
To add pressure to the situation, orangutans have a comparatively slow reproduction rate. A female orangutan will not reach sexual maturity until she is about fourteen to sixteen years of age and will only bear offspring once every six to eight years.
Reproduction is also affected by the abundance of food. When food supplies dwindle, so too does the orangutan's reproduction rate.
While the rate of decline may be debated, the trend is not.
The survival of the orangutans is becoming more precarious with every passing year. Some experts are predicting extinction in the wild likely to be within 10 to 20 years without effective protection of orangutan habitat.
How Can You Help
There are lots of ways you can support orangutans and help ensure the survival of this precious ape.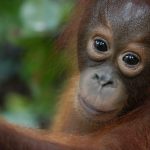 Adopt an Orangutan
Orangutans are endangered and at risk of extinction. Habitat destruction means hundreds of orphan orangutans need to care for every year. You can help by adopting one. Their dedicated 'nannies' teach them everything they need to know for when it's time to release them back to the wild. You can follow their progress through Forest School.
Adopt Now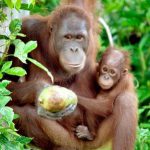 Make a Donation
Please help the Orangutans in their struggle for survival. Your donation is important and goes directly to BOS Indonesia. By donating, you are helping bring this noble yet endangered species back from the brink of extinction and on a path to freedom - from rescue to rehabilitation and release.
Donate Now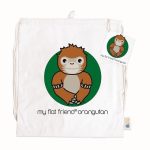 Visit Our Shop
The perfect gift for any occasion! Choose from our selection of instant gifts that directly support our orangutans. You can buy a wheelbarrow, provide food for an orangutan for two months or lots more. You will receive a certificate, personalised with the name of your choice - perfect gift for you or a friend.
Shop Now