Current advertised trek dates
IN THE SNOWY MOUNTAINS
TREK FOR ORANGUTANS – MARCH 2024
Join us for an unforgettable orangutan-packed adventure with Lou Grossfeldt, an orangutan expert, primatologist, and renowned author from Borneo Orangutan Survival Australia. Lou will be joining us on our trek to Mount Kosciuszko to raise funds for orangutan conservation, and you'll have the chance to hear captivating stories about orangutans and their habitat in Borneo.
Prior to trekking in the Snowy Mountains, you'll get to meet real-life orangutans at Sydney Zoo. This will provide a unique opportunity to learn about these fascinating creatures and understand the challenges they face in the wild.
As you trek with Lou and our expert guide through the stunning alpine region of Australia, you'll be raising funds towards rescuing orangutans from harm caused by the wildlife trade and human-orangutan conflict, supporting their care and rehabilitation, and contributing to habitat restoration and protection to ensure their survival in the wild.
Don't miss out on this incredible opportunity to make a meaningful impact for orangutan conservation, while experiencing the rugged beauty of the Snowy Mountains. Join us for an adventure of a lifetime and learn all about this critically endangered species from one of the world's leading experts.
Join us on our next trek!
How Can You Help
There are lots of ways you can support orangutans and help ensure the survival of this precious ape.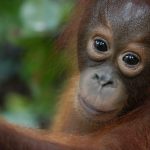 Adopt an Orangutan
Orangutans are endangered and at risk of extinction. Habitat destruction means hundreds of orphan orangutans need to care for every year. You can help by adopting one. Their dedicated 'nannies' teach them everything they need to know for when it's time to release them back to the wild. You can follow their progress through Forest School.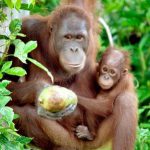 Make a Donation
Please help the Orangutans in their struggle for survival. Your donation is important and goes directly to BOS Indonesia.
By donating, you are helping bring this noble yet endangered species back from the brink of extinction and on a path to freedom – from rescue to rehabilitation and release.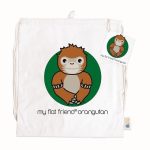 Visit Our Shop
The perfect gift for any occasion! Choose from our selection of instant gifts that directly support our orangutans. You can buy a wheelbarrow, provide food for an orangutan for two months or lots more. You will receive a certificate, personalised with the name of your choice – perfect gift for you or a friend.