What is workplace giving?
A workplace giving program provides an opportunity for you to help save the orangutan from the comfort of your office. Giving regularly through your pay is one of the most cost-effective and simple ways of making a donation to Borneo Orangutan Survival Australia.
Any amount helps. The power to make a real difference in any community is in numbers, so even a small weekly amount donated by several employees can go a long way towards helping BOS Australia secure the future of our most endangered ape.
How does your contribution help?
BOS Australia is reliant on donor support to rescue and rehabilitate orangutans displaced through habitat loss and the illegal pet trade. We currently care for over 400 orangutans at our Nyaru Menteng and Samboja Lestari centres. The rehabilitation process is, in many cases, long and costly, with an orphaned orangutan spending up to eight years in care.
Some examples of how your contribution can help include:
$15 can buy babies bottles for four orphaned infants
$25 can buy nappies for a baby for one month
$50 can restore five square metres of the orangutan's rainforest habitat
$70 can feed an infant for one month.
Workplace giving provides BOS Australia with regular funding, allowing us to plan. Without the need for individual receipts, it saves time and money, meaning that more of your donation finds its way to the orangutans.
Benefits for employees
With workplace giving, all your donations are made from your pre-tax salary, which means you pay less tax on your reduced individual taxable income.
As BOS Australia has Deductible Gift Recipient (DGR) status, workplace giving contributions qualify for an immediate tax deduction. You don't need to keep tax receipts or wait to claim donations on your annual tax return. You reduce your tax with every donation.
In some cases, your employer may match your donation dollar-for-dollar. Be sure to ask them.
Benefits for employers
Participating in workplace giving is a great way for a company to demonstrate its social responsibility. Many workplaces even choose to go one step further and provide an employer-matched giving program.
It is low-cost and can be easily managed through a normal payroll system.
Further information is available from the Australian Taxation Office. There are also several organisations that can assist in setting up a program, such as Benevity, Good2Give, Good Company and Australian Charities & Non-for-Profits Commission (ACNC).
What to do next?
Check whether your employer operates a Workplace Giving Program. If the answer is yes, you can nominate BOS Australia as a cause you would like to support.
Download and complete the employee registration form and send it to your pay office.
If your employer doesn't use a purpose-built online donation platform, ask them to complete the registration form and return it to BOS Australia (PO Box 7699 Bondi Beach NSW 2026).
Money gets deducted from your salary each pay period as a pre-tax amount via the usual payroll process.
Your employer/workplace giving program can then either deposit donations directly to the BOS Australia bank account or forward a cheque. For direct deposit details, ask your employer to give us a call at 02 9011 5455.
Your employer will provide documentation of your donations for tax purposes.
How Can You Help
There are lots of ways you can support orangutans and help ensure the survival of this precious ape.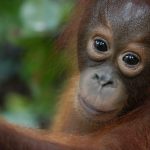 Adopt an Orangutan
Orangutans are endangered and at risk of extinction. Habitat destruction means hundreds of orphan orangutans need to care for every year. You can help by adopting one. Their dedicated 'nannies' teach them everything they need to know for when it's time to release them back to the wild. You can follow their progress through Forest School.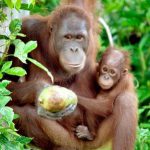 Make a Donation
Please help the Orangutans in their struggle for survival. Your donation is important and goes directly to BOS Indonesia.
By donating, you are helping bring this noble yet endangered species back from the brink of extinction and on a path to freedom – from rescue to rehabilitation and release.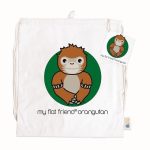 Visit Our Shop
The perfect gift for any occasion! Choose from our selection of instant gifts that directly support our orangutans. You can buy a wheelbarrow, provide food for an orangutan for two months or lots more. You will receive a certificate, personalised with the name of your choice – perfect gift for you or a friend.