ABSOLUT aMBUSH Street Art Charity Collaboration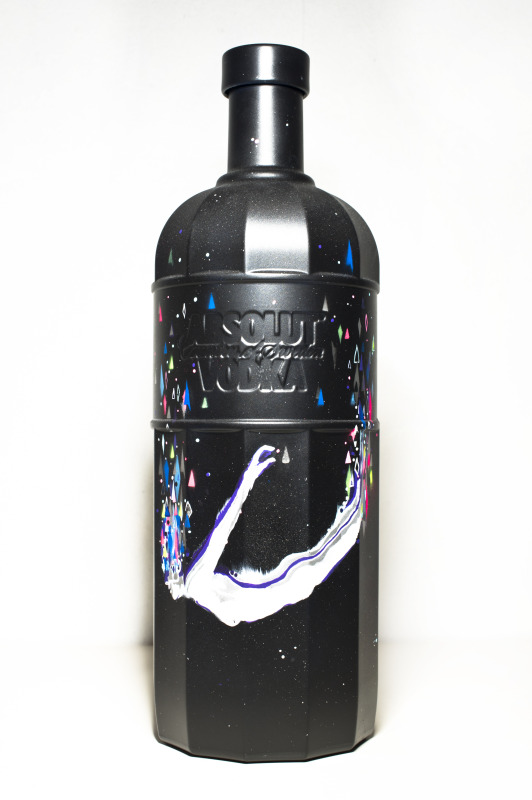 You can bid for Vexta's bottle at the charity auction on Ebay. All proceeds go to BOS Australia. Auction ends 9am, Feb 25th.
All the bottles are now on exhibition at the Opera Bar, Sydney
Title:
Behind Dark Matter
enamel spray paint, acrylic and white out pen , 50 cm
Description:
"Dark Matter is believed to make up 83% of the Universe, yet Dark Matter cannot be easily seen or scatter light itself. 'Behind Dark Matter' is a visual study of the artist's reflection and reaction to the further exploration of this mysterious cosmic substance and its relation to light, dark and our place in the universe."
Bio:
Sydney-born and residing artist Vexta is known for her intricate paintings and large scale street works which combine a fluid use of stencils and expressive hand painted elements. From the mid 2000's, Vexta's Street Art began spreading across her dual home cities of Melbourne & Sydney before going to spread across the globe.
Thanks Vexta