Fires Threaten BOS Rehabilitation Centre
Recently, Indonesia declared a state of emergency.  On the island of Sumatra and in the province of Kalimantan, Borneo, firefighters are working tirelessly to keep the forest fires back.
So far, the devastation is not as bad as in 2015 when our rescue centre in Samboja Lestari, East Kalimantan, suffered major damage and the centre in Nyaru Menteng, Central Kalimantan, was enveloped in smoke and haze. At that time BOS staff were desperately helping to put out fires and rescue orangutans from burning forests; and the BOS team is on alert once again.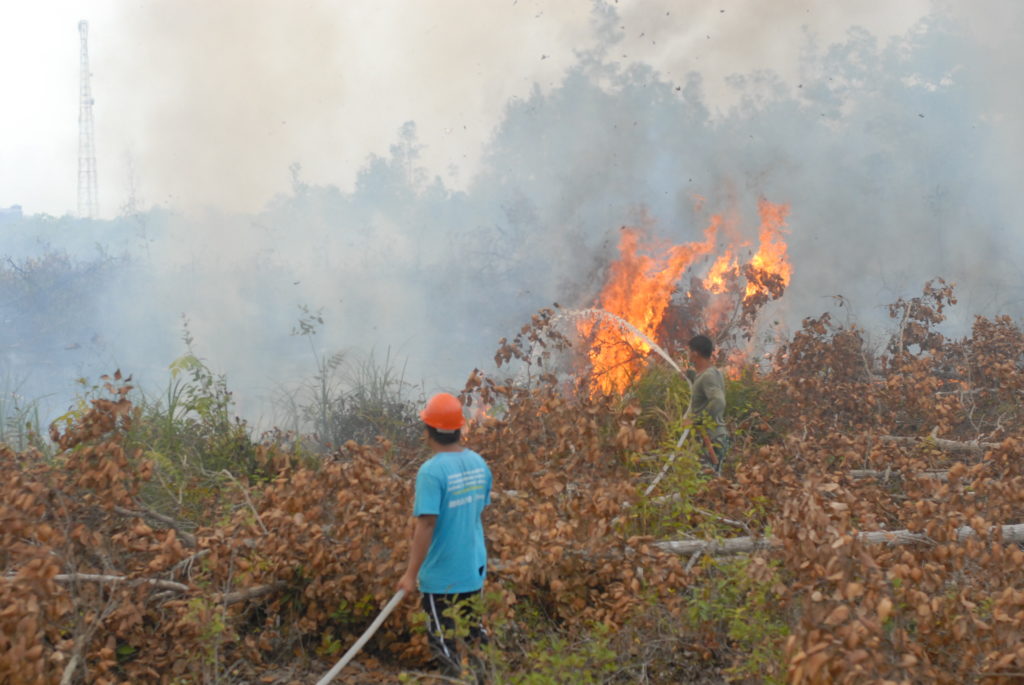 Even though the scale of this year's fires is smaller, our staff onsite is sure of one thing: If it doesn't rain soon, the situation will get worse and could affect humans and orangutans. The peat fires are very close to our rehabilitation centre in Nyaru Menteng, the current home of approximately 450 orphaned and/or displaced orangutans; among them the little students of our baby and forest school.
Right now, the burning persists and while flames are not directly threatening the centre at this moment, the air quality continues to decline. Human schools close by have closed down, but of course we do not have that option. At the centre we continue to prepare for the worst, but right now the greatest threat is coming from the air quality that poses the risk of respiratory problems for the orangutans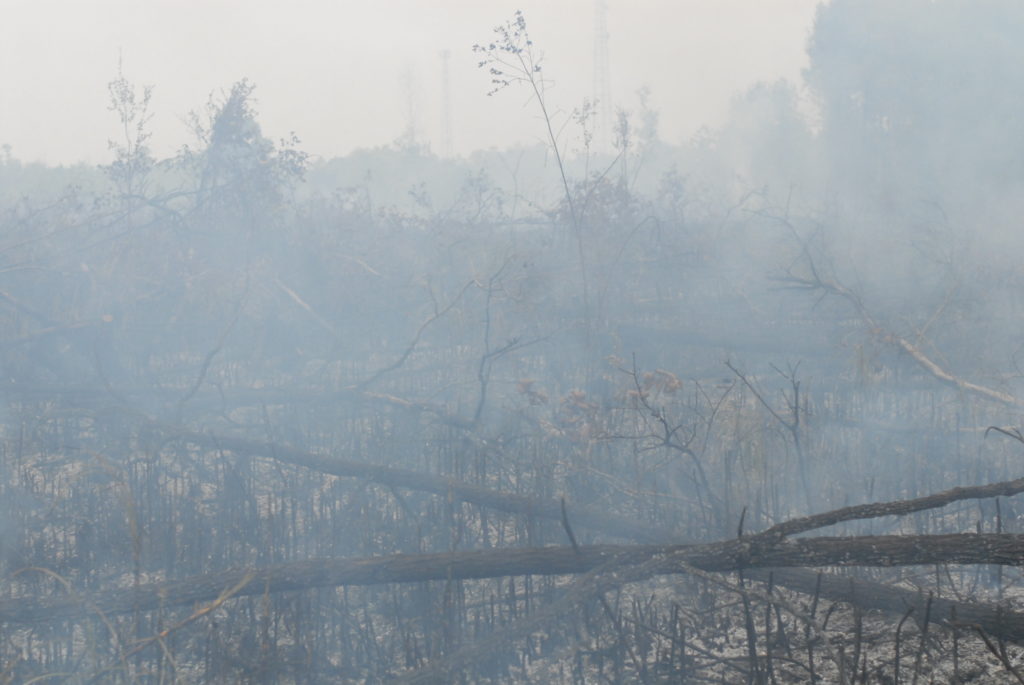 Many areas of Indonesia are prone to rapid burning, especially when the weather conditions are extremely dry. The reason: Humans drain the wet peatland forests through man-made channels for agricultural and habitational use, pulpwood, and palm oil plantations. As a result, the former swampy ground, which was built up over thousands of years from accumulated organic matter, dries out and becomes highly flammable – like coal. This means, that drained peatlands ignite easily, and, once started, peat forest fires are incredibly difficult to extinguish, as they burn underground and re-emerge away from their initial source. This makes them particularly dangerous and could decimate the wild orangutan population that lives in the peat forests even more.
Below is a fire wish list of items that are needed to assist our staff to continue fighting the fires.  If you or someone you know has access to any of these items, your help would be greatly appreciated and you can contact us on 02 9011 5455 or contact@orangutans.com.au