If you have watched Orangutan Jungle School on STAN, you are familiar with the funny, exciting and heartbreaking stories that happen to our little students while in class. Our dedicated babysitters can tell so many stories like the following event featuring Jacqui and Josh in forest school group 3.
One day, Jacqui was busy honing one of the most important skills required to survive in the forest – her nest-building ability. It takes time to learn how to bend and twist branches together to construct circular, sturdy nests comfortable enough to sleep in. Jacqui gave it her all, by bending the twigs and branches of a tree, five to six metres above the ground. Slowly, her hard work was starting to take shape.
As Jacqui built her nest, her classmate Josh paid close attention to what she was doing. Jacqui was so engrossed in her weaving that she didn't notice that Josh, who had moved into the same tree, was cautiously approaching her.
Nobody could have guessed what would happen next: Just as Jacqui was finishing off her nest, Josh quickly jumped into it and made himself comfortable. How rude! Jacqui refused to surrender the nest that she had worked so hard to build and tried to fight back, but Josh would not budge.
Eventually, Jacqui gave up and let him be. She climbed down the tree instead, in search of bananas from the surrogate mothers. Up in the stolen nest, Josh busied himself patching it slightly to complete Jacqui's handiwork and then took a rest in it.
However, Jacqui didn't just eat and rest. Shortly after fueling herself with some energy, she was back up in the trees, building another nest in a different tree.
Jacqui's wonderful nest building ability is an excellent sign that she will one day have a very sound survival skillset. Josh, on the other hand, has shown a different form of survivorship, how to recognize an opportunity and take quick action. He too will still need to practice and hone his nest-building skills, but we are optimistic that both students will continue to grow and develop until they are ready to be released back to the wild.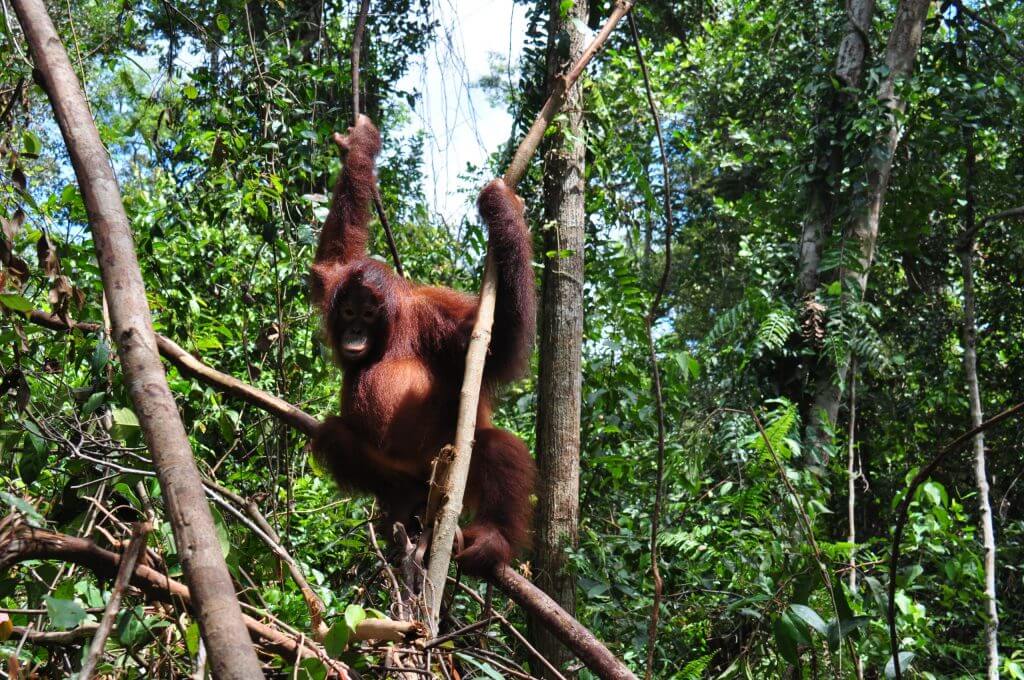 Jacqui – nest builder extraordinaire!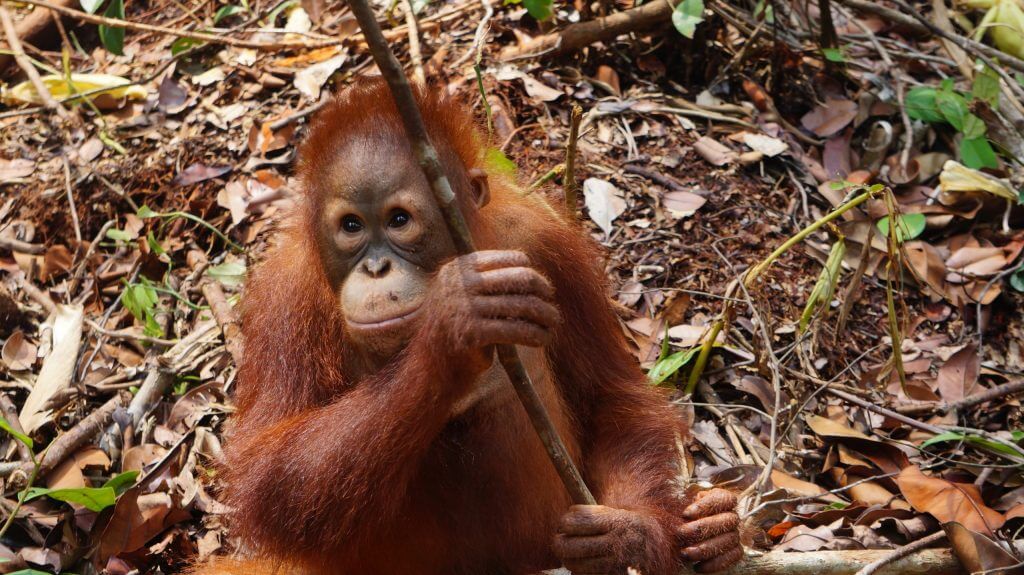 Josh – the cute nest thief!