International Orangutan Day Webinar 2020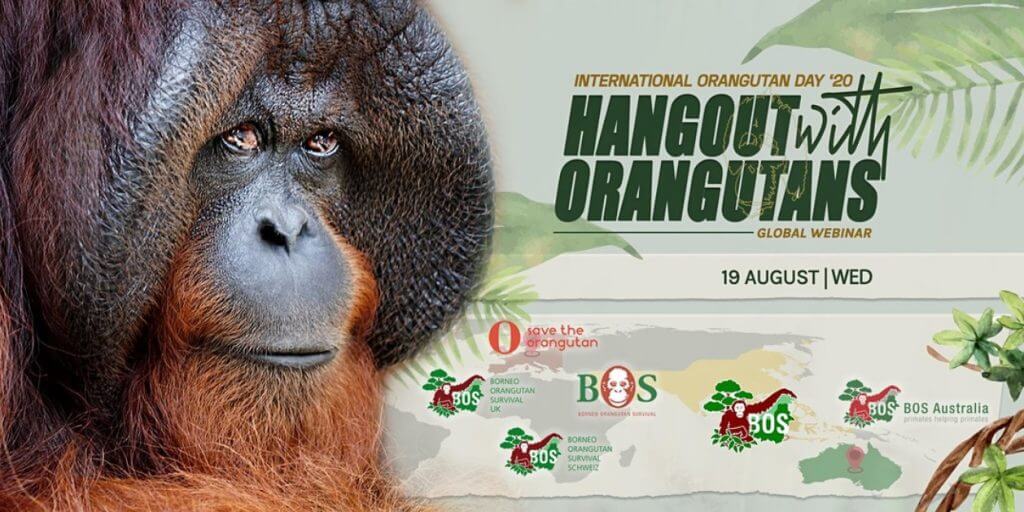 We would love to celebrate International Orangutan Day with you on August the 19th and invite you to join us for our free Global Webinar!
We already have a lot of interviews and videos locked it with more to be announced shortly. 
There are limited spots available for the Australian event, so please register your interest as soon as possible.
Hosted by our President, Tony Gilding, from 4-6pm AEST on Wednesday the 19th of August, this webinar will feature exclusive interviews with on the ground experts such as BOS Foundation CEO Jamartin Sihite, Primate expert Lou Grossfeldt and Vet to the Orangutan Jungle School Stars, Arga!
We will also be watching some videos together that will range from cute and funny to informative and thought-provoking and there will be an opportunity to ask questions of the panelists.
And if that is not enough orangutan for you, the global webinar event will run most of the day, with 2 hour time slots hosted by each of the BOS partners from Indonesia, Europe, and the UK.   Further details about each webinar will be available upon confirmation of your registration.
Global Webinar Event Schedule in Australian Eastern Standard Time (AEST).
BOS Foundation kicks off the global event, starting at 3pm and will be in a mix of English and Bahasa Indonesia.
BOS Australia's webinar begins at 4pm and runs to 6pm.
Continue on with BOS Foundation from 7pm to 1am.
Our European Partners take over from 1am and run to 7am and will be predominately in English.
We really hope you can join us for this special event, all ages are welcome and please feel free to extend this invitation to family, friends, and your social pages.