BOSA Volunteer Enrichment Program in Borneo Nov 2017 – Feb 2018
Orangutans and a world class reforestation project. Beautiful Rainforest. Sun Bears.
Do you have two weeks spare to make a difference to the lives of orangutans?
Would you like to volunteer on a BOS Australia Enrichment program in Borneo?
We are pleased to announce the dates for our Volunteer Enrichment Program later in the year and early 2018. These volunteer programs involve working on the ongoing behavioural enrichment project for the non releasable Orangutans.
We will be running FOUR 14 night programs from November 2017 to February 2018
November Trip Outline: Monday 6th – Sunday 19th Nov 2017

December trip Outline: Monday 4th – Sunday 17th December 2017

January trip Outline: Monday 8th – Sunday 21st January 2018

February trip Outline: Monday 5th – Sunday 18th February 2018

Trip leaders to be advised.

The Location:
Samboja Lestari is an oasis just outside of the hustle and bustle of busy Balikpapan, set in a 2000 hectare reserve of unique, regenerating rainforest. It is relatively unknown as the centre doesn't really encourage tourists. It however remains one of the best and most accessible places in the world to see Orangutans whilst respecting the fact that they are wild animals. It is the home of over 200 Orangutans most of whom are being prepared for release to the wild by BOSF (Borneo Orangutan Survival Foundation Indonesia). The sanctuary also houses over 50 sunbears.
Samboja Lodge is very comfortable and the rooms are clean and neat. Rooms are air conditioned, relaxing and homely. Quotes are based on the standard first floor rooms, with cold water, which have a lovely garden view.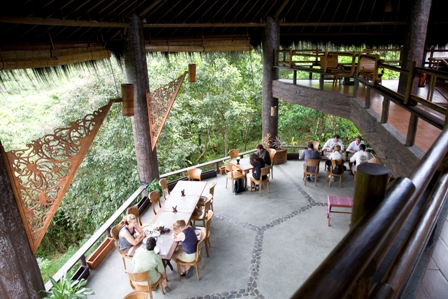 For x14 nights incl transfers, single room accommodation, all food & tours/activities the cost would be approx $2500 (excl. flights) per person, this includes a (tax deductible) donation to the orangutans. Twin share rooms will cost a couple of hundred $$ less.
Return flights to Balikpapan are additional and are priced at approx $1000 to $1300 depending on the choice of airline, dates and departing airport. You would arrange your own flights and advise us of the arrival and departure times to ensure airport transfers can be arranged.



Trip Specifications: A good level of fitness and agility is required to manage the work, which can be quite manual at times. Also, you're working in a humid jungle so be prepared to get dirty and sweaty. Think of it as a working holiday.
Rooms are comfortable and have a garden view. They have cold running water which is refreshing at the end of a hot day. Please note that the minimum age for volunteers is 18 due to volunteer insurance restrictions.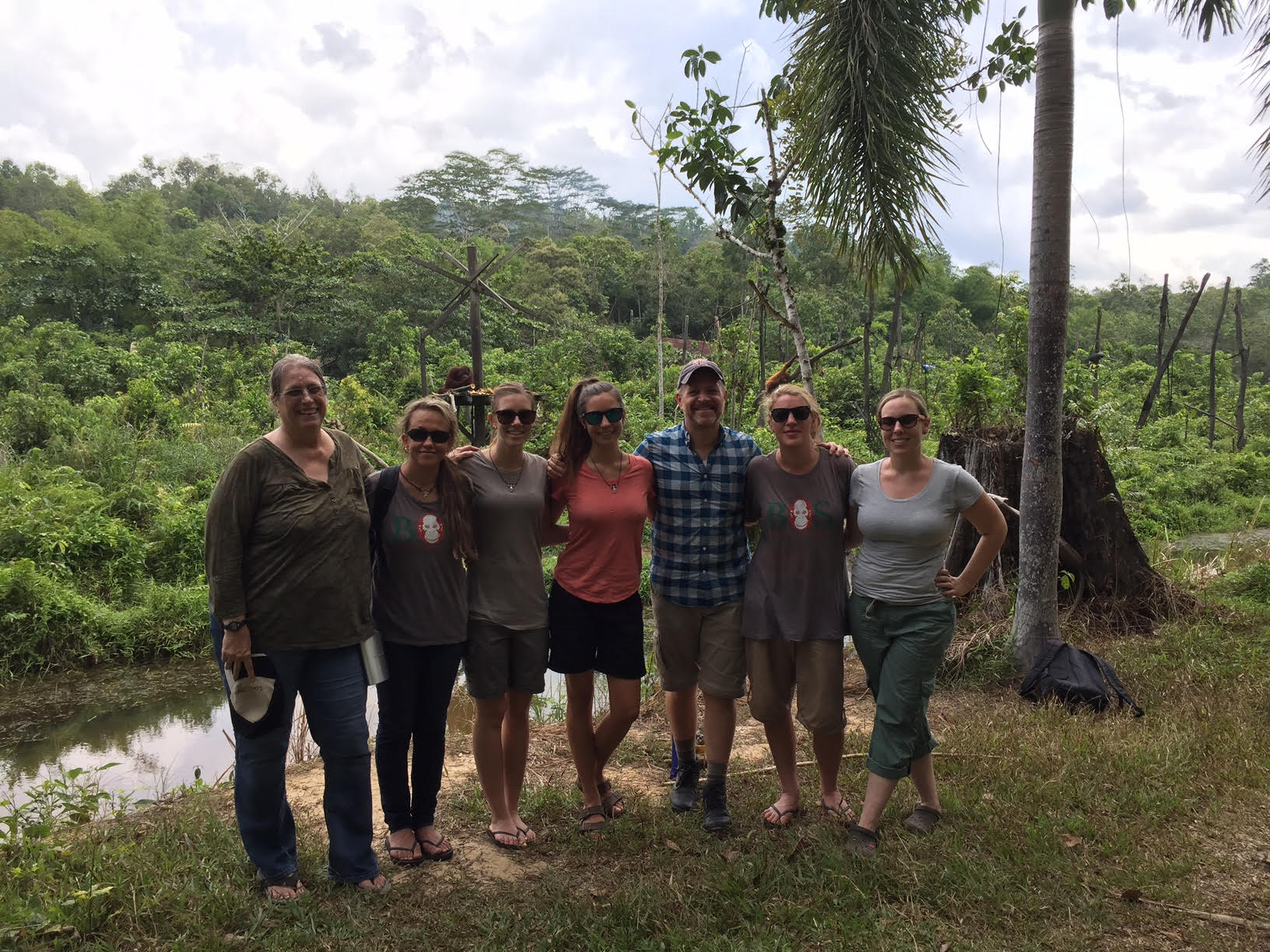 To secure your place we ask each traveler for a $1000AUD deposit (per person).This is a non-refundable donation to the Enrichment program and you will be issued with a Tax Deductible Gift Receipt. This deposit is payable direct to BOS Australia bank account. The outstanding balance is paid direct at the lodge at the end of your stay, in Indonesian rupiah, so is subject to the exchange rate at the time.
Please email through a screenshot or receipt of your bank deposit to enrichment@orangutans.com.auas soon as possible confirming the month of the program you wish to book. A receipt will be processed and sent to you in due course. Places are limited and will be offered to those who have paid their deposits first.
There will be subsequent volunteer trips in November 2018 through to February 2019  for those who miss out this time (dates to be confirmed – we are not taking bookings for these trips at this time, however you can request to be added to the wait list).
On receipt of deposit and confirmation of place/s we will forward a volunteer information sheet, visitor guidelines and a contact form which should answer many of the detailed questions you would have regarding logistics, facilities etc.

About the Program:
The story of a volunteer experience in July 2015 will give you some idea of the Enrichment program. If you've not already read it you can find it 
here
.
Most of the time you are making enrichment items for the keepers to feed out to the orangutans, which you get to observe. This may involve making larger items like hammocks. You will also get to spend a day with the sun bears. There is no hands on contact with the orangutans.
There are also local activities/trips included in the itinerary ie. local markets, river cruise etc