With our current appeal all proceeds from sales will be sent to our sanctuaries to care for orangutans that will never be free.

Why can't they be free, you ask… It's not that we don't want them to be free, it's just that they can't be.
We have over 100 orangutans in our sanctuaries with many different disabilities making it impossible for them to fend for themselves and others with diseases like TB or hepatitis that can easily be passed on to other orangutans.
Hercules is one of our magnificent boys and at 90 kgs he is stronger than a man, but because he can't see out of one eye and has mobility problems because he was kept in a tiny cage for years before coming to us, he can never be free.
Help us this year and you can be sure that your donations are going towards building better accommodation and treatment for these animals.
You can help by making a donation, or purchasing a gift certificate:
•    for vet care
•    for nourishing food
•    for transporting babies to and from Forest School, or
•    to make their days enriched and stimulating.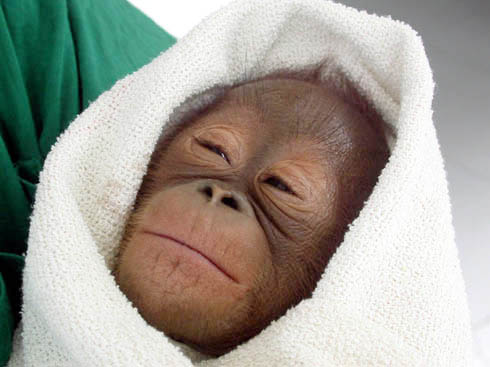 These options and more are available from our Online shop.
Donations, adoptions and virtual gifts are tax deductible.