Our Primate Family – Exclusive signed copies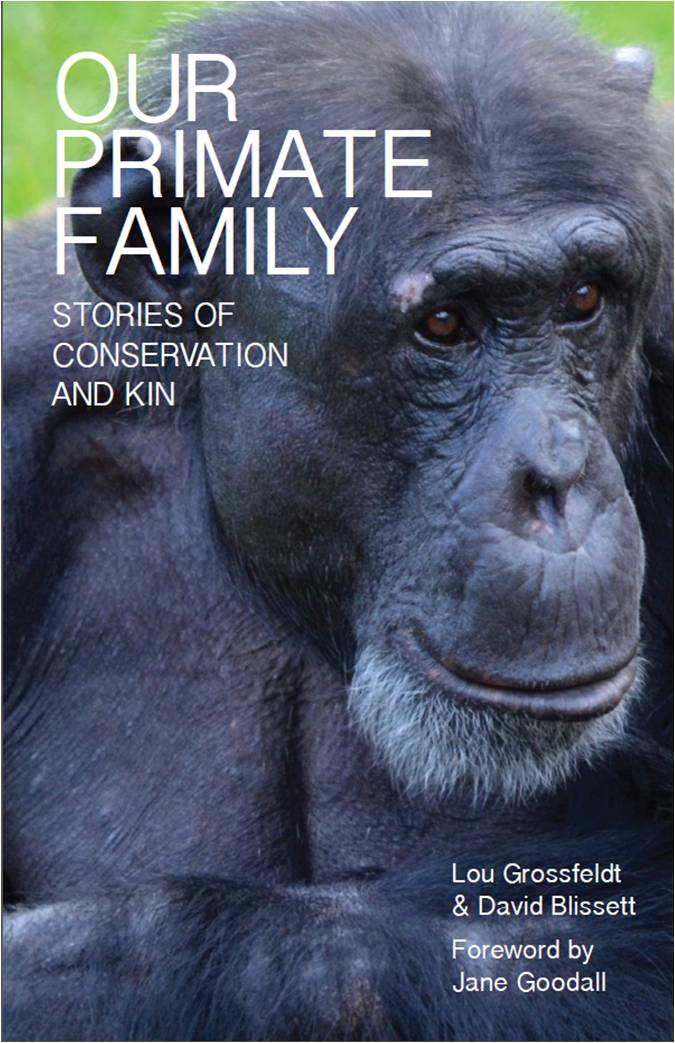 Lou Grossfeldt, Vice President of Borneo Orangutan Survival Australia, has always wanted to work with animals. Today she is one of Australia's leading experts on primate husbandry and care. Lou has spent more than two decades working to help save our primate family from extinction, and today she supervises the African primate division at Taronga Zoo which includes managing some of mankind's closest relatives, the Orangutans, Chimpanzees and Gorillas.
In this book Our Primate Family, Lou shares her remarkable stories with award-winning writer David Blissett. You'll travel from the stunning rainforests of Borneo and Vietnam, to the vanishing wilderness of Madagascar and Uganda, then to one of the world's most iconic zoos. You'll read about the refugees of the forest and meet some notable members of the family; mighty Kibabu, lover of lettuce and waterfowl; Sonny, Sydney's own snow monkey; Willow, shy, beautiful, and with a fire-fighting fixation; and Lubutu, the wisest, most judicious of them all.
Jane Goodall PhD, DBE 
Founder, the Jane Goodall Institute and UN Messenger of Peace in her foreword says:
"I have known and admired Lou since 2008. When I visit Australia I always look forward to spending   time with Lou  who  has so many stories to share, stories that will fascinate and often enlighten those who read this book.  
It is my hope that many people will read and enjoy these stories. And that this will encourage them to join   the growing band of those of us who care and help   us to make a positive difference for primates, and all   living things.' 
Jane Goodall Institute Australia CEO Nancy Moloney says Grossfeldt is "absolutely a leader in her field here in Australia".
Taronga director Cameron Kerr says "Her commitment, knowledge and skill place her at the forefront of global efforts to create a sustainable future for wildlife and people"
News.com.auin their review says
"Lou has lectured worldwide on the issue of primate husbandry, teaches teams about conservation in areas where they are most under threat, and serves as vice-president of Borneo Orang-utan Survival Australia. Little wonder, then, that the world's most celebrated chimpanzee researcher, Dr Jane Goodall, honoured Grossfeldt by writing the foreword in Grossfeldt's new book. Grossfeldt will donate her share of royalties from sales of the book to primate conservation (including BOSA)
Lou has agreed to sign a limited number of books and we are now delighted to offer signed copies of Our Primate Family on our Merchandise website for $30 plus postage
The Daily Telegraph has also featured Lou's book and their report can be found here.
Author Dave Blisset with Lou Grossfeldt at Taronga Zoo