Palm Oil Action Group targets Aldi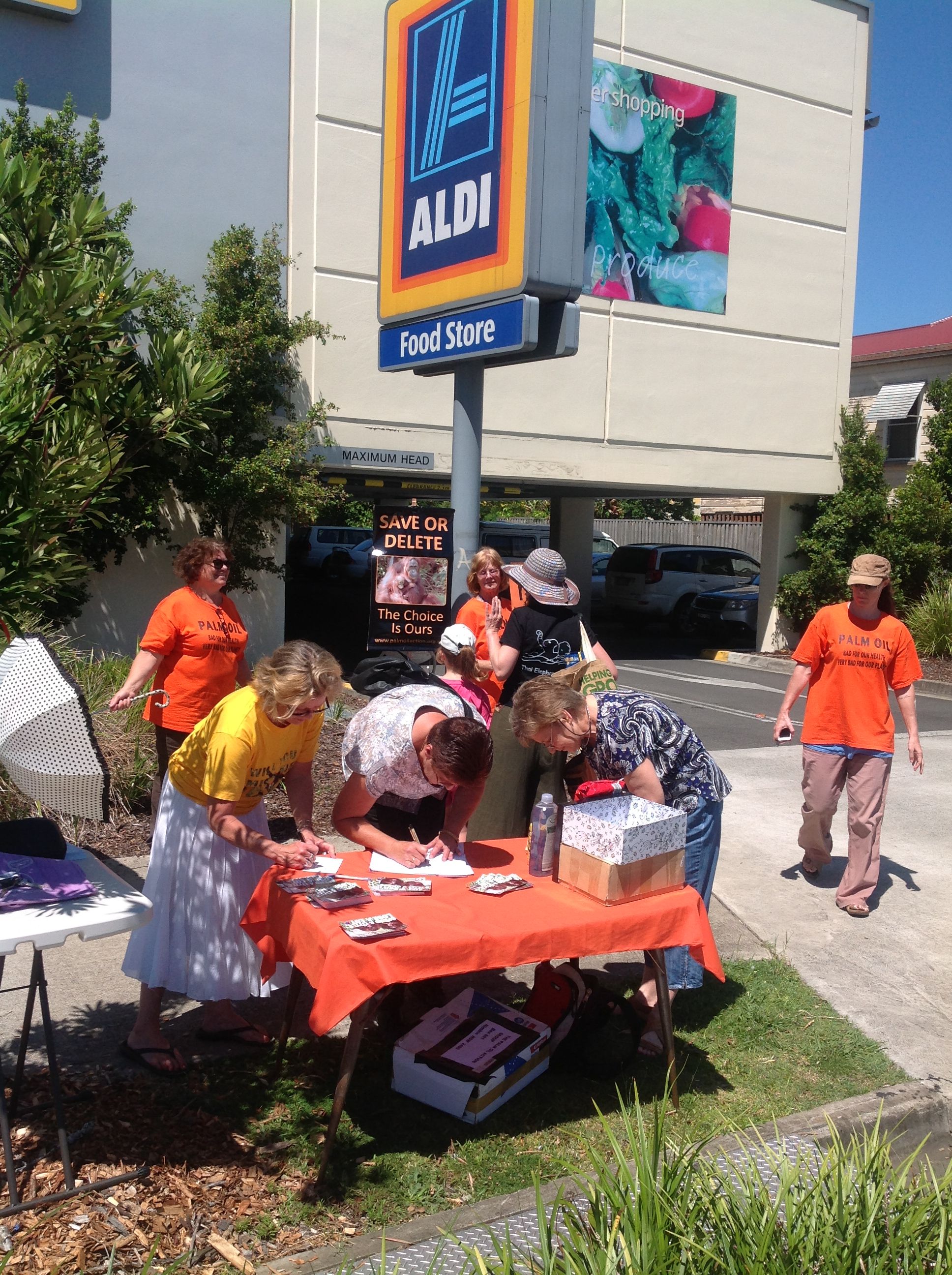 The Palm Oil Action Group (POAG) is running a palm oil campaign targeting Aldi!
Why Aldi? Because Aldi have no current published palm oil policy and are gaining market share from Coles and Woolies.
There is a great opportunity to encourage Aldi to commit to Segregated Certified Sustainable Palm Oil (CSPO) and labelling – and once Aldi are on board the other supermarkets can be pushed to follow suit.
POAG is looking for volunteers to run actions in their local area. Volunteers are also needed to distribute protest postcards. There's nothing quite like being involved in an action campaign – just try it and see.
If you'd like to be part of this campaign in any capacity contact Anasuya action@palmoilaction.org.au or 0490 058 107.