Firefighting equipment required in Borneo
29th September 2015

In response to the devastating fires in Samboja Lestari, BOS Australia acted quickly to send up an Australian Fire Expert. Our huge gratitude to Quentin Johnson, recently retired Station commander for Fire and Rescue NSW, who agreed to travel as a volunteer on just 24 hours notice.
Quentin has arrived and assessedthe situation. BOS Indonesia estimates about 200 hectares has burnt.There has been no loss to Orangutans or workers.
He is in awe of what the team has achieved so far with so little equipment but has made a list of what we need to purchase over the next few days to fight the next fire. We must protect our forest and our Orangutans. This particularly bad El Niño fire season is expected to last at least 2 more months and no rain in sight.
We need your help.
Please donate now and help Quentin equip and train the team for the next outbreak.
Donations are tax deductible. We need to raise $8,000 to complete this list but are grateful for any donation.
McLeod rakes (or similar),

low flat 30 mtr length hose,

firefighting water backpacks,

axesSafety equipment for the teams (basic things like hard capped boots, masks, protective eye wear/googles etc.

A firefighter pumping tank


Chainsaw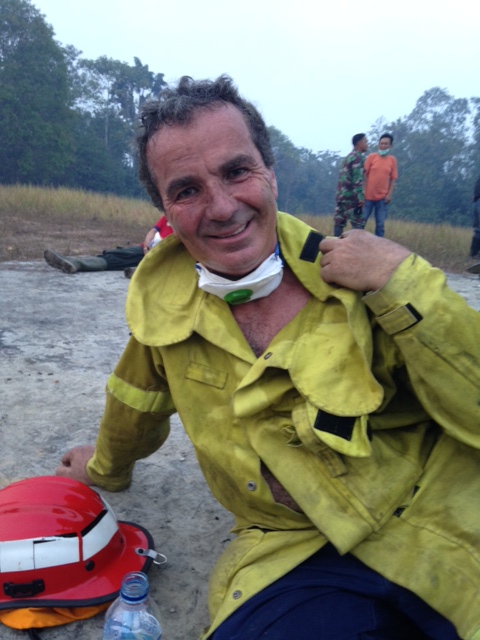 Quentin volunteering at Samboja Lestari
25th September 2015
We are looking for a few experienced volunteer firefighters to travel to Borneo urgently to help with the fire fighting efforts. See story below.
Knowledge of fighting fires in Rainforests preferred. Experience in training and managing teams vital. A minimum 2 week commitment is required. We will cover fares and meals and accommodation.
We have local staff that are making a huge effort and have some equipment but we need backup and some longer terms strategies. A reference from your local fire service chief will be required. Please message us via Facebook or email your CV to tony@orangutans.com.au with details or your experience and your availability.
Thank you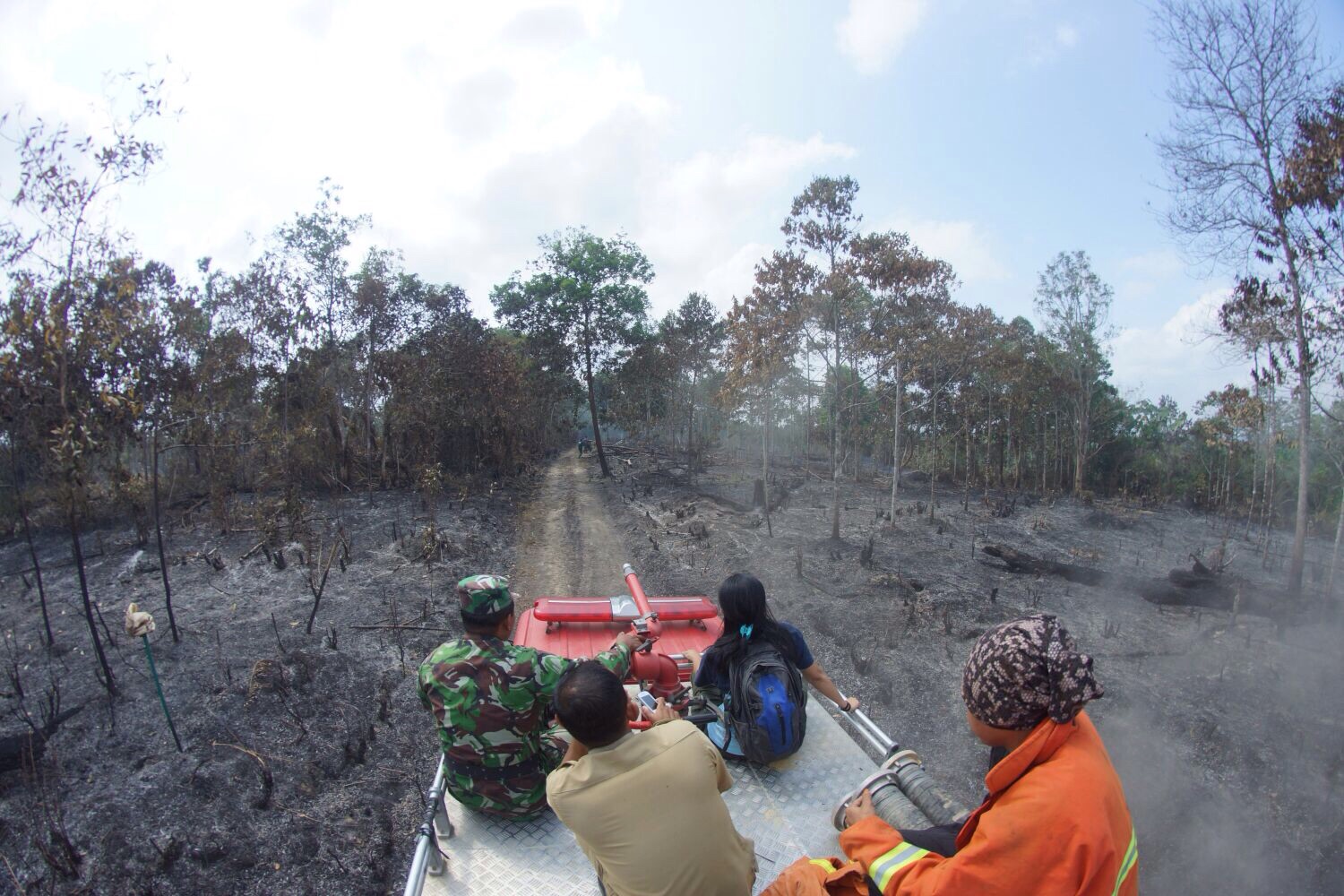 Fire Update on 24th September:
Yesterday this fire spread quickly engulfing the rehabilitated forest at BOS Foundation's Orangutan Reintroduction Center at Samboja Lestari. Last night, fire was still blazing and had consumed roughly 100 hectares of forest.
So far, no one—humans, orangutans and other animals—has fallen victim. However, in addition to the dense haze shrouding the entire island of Kalimantan that has not been dealt with properly, we are still facing the risks of serious health conditions as a result of this incident.
We urgently require more support to help us extinguish the fire and tackle this haze disaster. Please donate today via paypal, credit card or direct debit.
For background on this current emergency see here.
Updates and videos can be found on our Facebook page