Fires threaten Nyaru Menteng
LATEST UPDATE: OCT 5th 2015
After successfully controlling the fire threat to Samboja Lestari, BOS CEO Jamartin Sihite and his team are facing fresh danger at the home of Cinta, Jumbo, Nita, Miko, Ruthie and Nody and hundreds more Orangutans.
We are extremely grateful to every one who has given so far. We need to do what we can from here in aid of Jamartin and his team, so please give what you can todayand help our fight to protect them.
From Jamartin Sihite, BOS CEO: "Now fire close to BOSF orangutan rehab centre in Nyaru Menteng, Central Kalimantan. 800 metres from our cages and 400 metres from forest school. We are tired but we can not stop fighting to save our orangutans [SIC]. We need your help."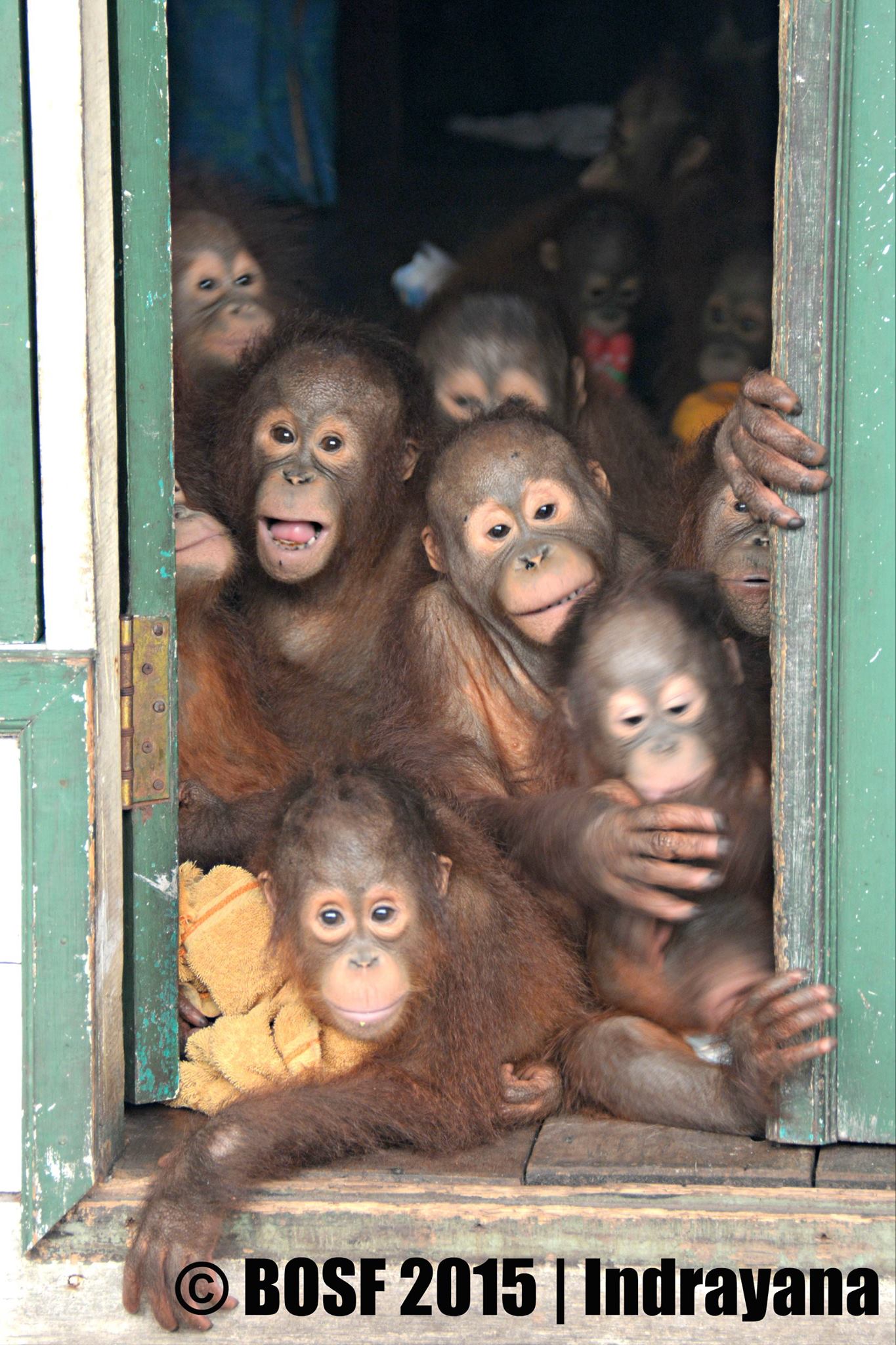 Update from BOS Foundation:
Heavy smoke is still covering BOS Foundation's Orangutan Reintroduction Center of Nyaru Menteng in Central Kalimantan. It's been almost 3 weeks since all of the orangutan babies have been kept to play indoors which made them uncomfortable due to limited playing space, though we are certain that it is the safest option we can provide. Meanwhile, activities in Forest School are also cut shorter than the usual, and only participated by a few of the healthiest orangutans. The most likely precautionary measures are putting close observations and feeding vitamin supplements to enhance our orangutans' immune system.
PLEASE DONATE NOW.