Latest News from Napri and Yutris
BOS Foundation: August 4, 2016
 
You may recall the two orphaned, male baby orangutans that came into the BOS Foundation's care in 2015 named Napri and Yutris.
Napri was rescued from a forest-fire affected area in Hiang Bana Village, Katingan Regency and Yutris was rescued from Madara Village, South Barito Regency, in a joint effort with the Central Kalimantan BKSDA. After passing the quarantine phase and routine health tests, the boys were moved to the Nyaru Menteng Nursery Group where they now spend their days learning and playing with their peers.
Yutris Loves Rambutan
In the group for orangutans under four years of age, 2-year-old Yutris is very active and spends most of his time up in the trees. He loves to play with Valentino and Momot – the three are inseparable!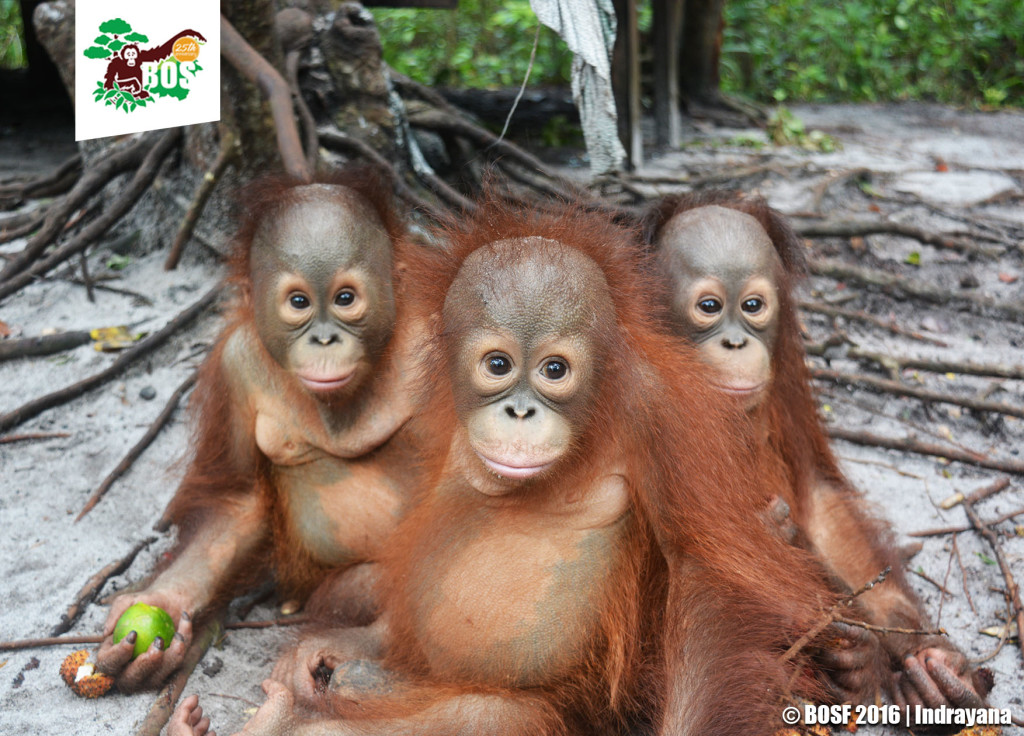 Valentino, Yutris and Momot
Out of these three, Yutris seems to enjoy taunting babysitters and his peers the most. His adorable and entertaining behaviour, however, makes it difficult for anyone to be upset with him. Among the various fruits served to the nursery group, rambutan is by far Yutris' favourite! He often approaches the babysitters in a bid to get more rambutan fruits.
Yutris, Madara and Valentino are building on their survival skills daily. Their foraging skills are improving and all three are currently having a love affair with ehang fruit!
Napri and his Favourite Doll
While Yutris prefers to be in the company of friends, Napri is somewhat of a loner. At the tender age of one year, Napri has yet to gain much self-confidence. He still prefers to play alone with his favourite doll, which he lugs around everywhere.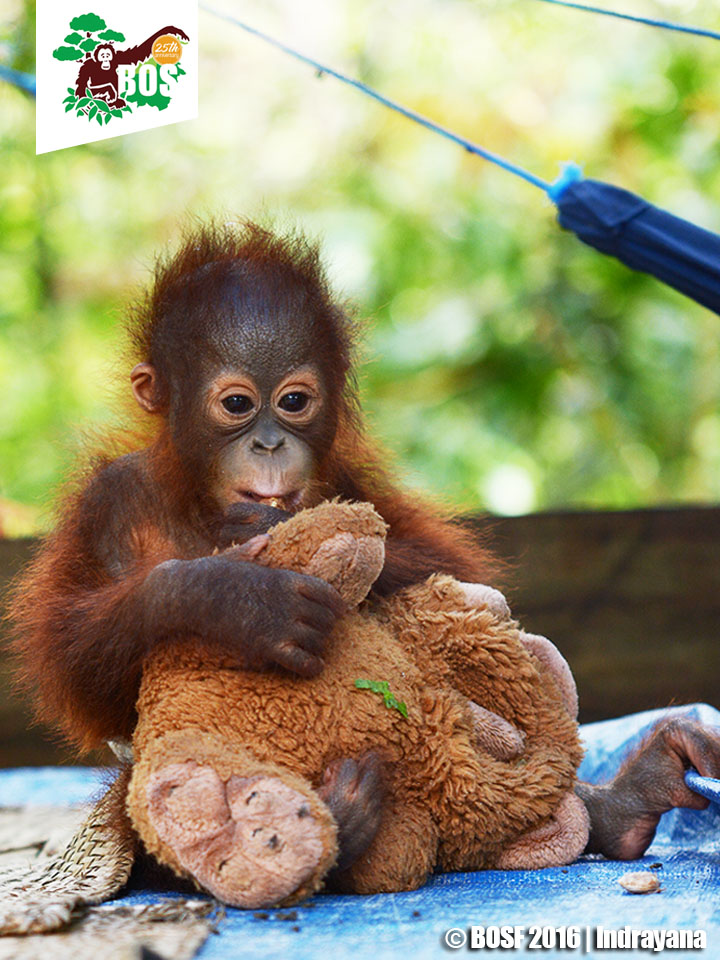 Napri and his doll
Babysitters have tried to encourage Napri to climb trees, but he always seems to get cold feet. He often moves away from the group to play in the enrichment hammock or on the feeding platform alone. Whenever a friend tags him to play, Napri retreats quickly to the arms of his babysitter.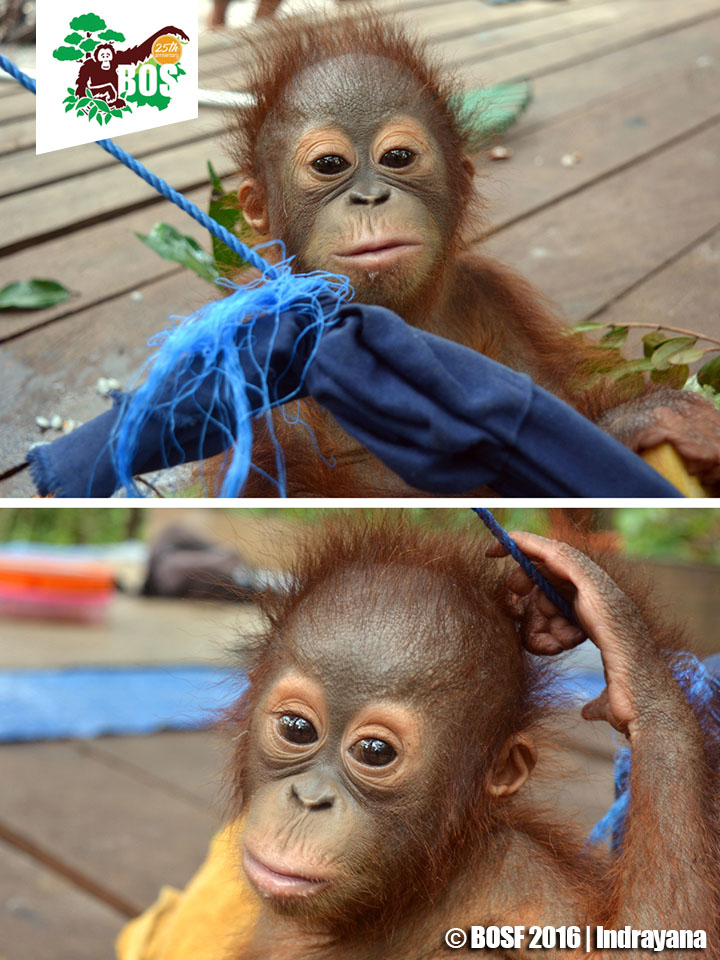 Orangutans orphaned at a young age are robbed of the opportunity to receive first-hand knowledge from their mothers on how to survive in the wild. Left to fend for themselves without their mother's care and guidance, only one in five orphaned orangutans will survive to adulthood. This is where our babysitters play a vital 'surrogate mother' role. Our dedicated babysitters nurture and guide the baby orangutans in their care to become independent and survive in the wild. The orangutan reintroduction programs in both Nyaru Menteng and Samboja Lestari would not be as successful without our team of loving and devoted babysitters.
Yutris and Napri still have a long way to go before they become true, wild orangutans. Time will tell how long it takes these gorgeous boys to hone their skills and self-confidence. Stay strong and keep learning, lads!
Text by: Communication Team of BOSF Nyaru Menteng
The year 2016 marks the BOS Foundation's 25th anniversary! Celebrate 25 years of ever-challenging, dedicated work in the field of orangutan conservation by showing your support and help save orangutans! DONATE NOW