ARE YOU READY FOR THE TIME OF YOUR LIFE?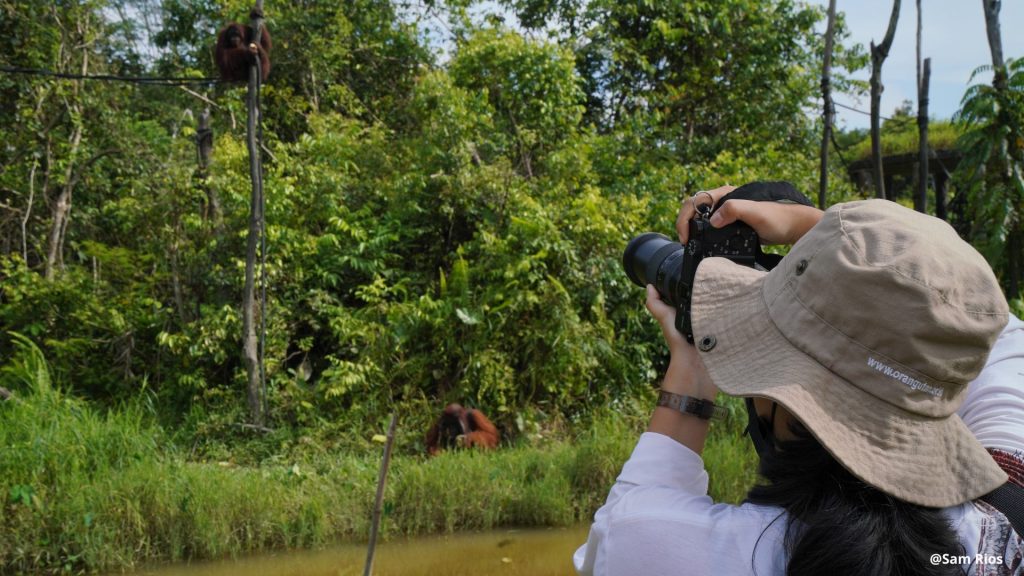 There are so many ways you can help us save orangutans from extinction. But none are quite as exciting as our Volunteer Program in Borneo and our new Trek for Orangutans to the summit of Mount Kosciuszko. The experiences are truly breathtaking and a once-in-a-lifetime opportunity to make a difference.
If you want to help orangutans in Borneo, don't mind getting sweaty during the day and enjoy a cold beer or a glass of wine at night while watching a Bornean sunset, then our annual volunteer trips may be just what you're looking for.
Volunteers are crucial to our enrichment and welfare program, which is vital for the orangutans in our care. It teaches them how to forage for food, build, modify and use tools, increase agility, and develop skills to survive in the wild.
During your two-week stay at BOS Foundation's Samboja Lestari centre, you will work alongside a BOS Australia representative and the local technicians. You will be responsible for various tasks, including preparing food for the currently 122 orangutans and 72 sun bears in the sanctuary, cleaning enclosures, providing enrichments, and recording observations.
While you are there, you will have the opportunity to stay in the stunning eco-lodge located in the heart of the Bornean rainforest, where you can enjoy delicious local cuisine and explore some of the region's most incredible sights. It's one of the best places in the world to see orangutans in their natural habitat, and you will be part of a team working hard to make a real difference to Indonesia's wildlife.
By joining us, you will be helping to ensure a meaningful future for the animals at the centre and preserve the region's flora and fauna for generations to come.
Available start dates: 1 October, 15 October, 29 October, 12 November, 26 November, 10 December 2023; 7 January, 21 January, 4 February, 25 February, 10 March 2024.
https://experienceborneo.org/orangutan-volunteer-program
If you're not keen on travelling quite as far, how about embarking on a journey to conquer mainland Australia's tallest mountain? Join Lou Grossfeldt, renowned primate expert and Vice President of BOS Australia, as you trek to the summit of Mount Kosciuszko to raise funds and awareness for orangutan conservation in Borneo.
This bucket-list adventure is the perfect opportunity to explore the best of Australia's High Country with an expert guide and a small group of like-minded individuals. You will have the chance to share stories from Borneo and our amazing red cousins with Lou while encountering glacier-fed freshwater creeks, historic huts, weathered snow gums, and fascinating granite tors carved out during Australia's last Ice Age. Keep your eyes open for mountain pygmy possums, wombats, emus, platypus, echidnas, crimson rosellas and wedge-tailed eagles.
However,  this trip is about more than just the stunning scenery and wildlife. You will also be fundraising to help rescue orangutans from harm caused by the illegal wildlife trade and human-orangutan conflict. The trek aims to support the rehabilitation and release of orangutans and the restoration and protection of their forest homes. 
So why not travel purposefully and make a difference while experiencing the adventure of a lifetime? But hurry, there are only a few spots left.
Trip date: 2-4 March 2024
https://soulfulconcepts.com/trips/trek-for-orangutans