Every year, during the dry season, Indonesia is engulfed in fire and smoke, causing destruction and death. Most fires in Borneo are set for land-clearing purposes, in particular for the expanding oil palm plantations. When conditions are dry, these fires can easily spread to adjacent forest and burn out of control.
During the large fire events in 1997/98, 2015 and 2019 an estimated total of 9.2 million hectares of Indonesia's landmass was burned, and a thick haze choked much of the region (IDRC, NASA). While in 1997 and 2015 El Niño events caused droughts that were the major factors in exacerbating the fires, in 2019 an oscillation of sea surface temperatures, called the Indian Ocean Dipole, was responsible for the dry conditions.
With the intensity and frequency of fires in Indonesia ever increasing, the threat to orangutans and their remaining habitat is extreme.
Without exception, all of BOS Foundation's working areas, both in East and Central Kalimantan, are susceptible to these serious fire threats. Every dry season we face the danger of fire and swiftly dealing with it is critical. Regular patrols are undertaken, and their frequency increased significantly during the dry months to detect potential fire risks.
BOS Foundation relies on basic firefighting equipment to combat fire outbreaks across all of our programs.
The Kehje Sewen Ecosystem Restoration Concession (ERC) is an area of 86,450 hectares of land that we have purchased specifically to conserve as an orangutan reintroduction forest in East Kalimantan.
The Bukit Batikap Conservation Forest within the Central Kalimantan forest covers 35,000 hectares, where we reintroduce, monitor and protect over 180 orangutans.
At Nyaru Menteng Rehabilitation Centre we care for over 300 orangutans on natural islands, in enclosures, at Forest School, and our pre-release quarantine facility. In 2015, a fire outbreak reached dangerously close to our main clinic centre. During the dry months, the water around the islands can dry up, leaving our teams to focus heavily on 24-hour patrols to ensure the safety of the orangutans.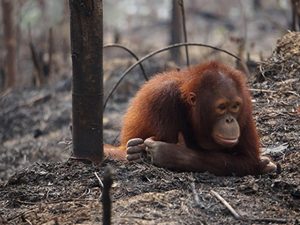 In the Mawas Conservation Area, we are responsible for the management and rehabilitation of 309,000 hectares of peat forest, which is home to 2,550 wild orangutans. The area was badly damaged in the 1990s through human development activities which were later abandoned, but not before huge areas of peat (including significant peat domes) were damaged and left to dry. Therefore, the area is extremely vulnerable to fire. To detect and extinguish outbreaks in the high-risk peat forest, we have, together with the local communities, developed fire teams to patrol the area.
Peat fires can burn for weeks at a time, even smouldering underground and re-emerging, making them incredibly difficult to extinguish.  Smouldering fires produce high levels of harmful gases, meaning that the effects of smoke inhalation for orangutans are particularly damaging. They suffer from respiratory diseases and are unable to feed.
On top of this, we see many other life-threatening injuries to rescued orangutans, such as burns and infected wounds as well as serious psychological and emotional issues.
How Can You Help
There are lots of ways you can support orangutans and help ensure the survival of this precious ape.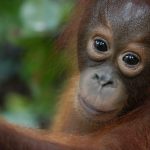 Adopt an Orangutan
Orangutans are endangered and at risk of extinction. Habitat destruction means hundreds of orphan orangutans need to care for every year. You can help by adopting one. Their dedicated 'nannies' teach them everything they need to know for when it's time to release them back to the wild. You can follow their progress through Forest School.
Adopt Now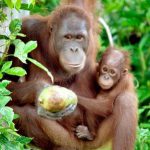 Make a Donation
Please help the Orangutans in their struggle for survival. Your donation is important and goes directly to BOS Indonesia. By donating, you are helping bring this noble yet endangered species back from the brink of extinction and on a path to freedom - from rescue to rehabilitation and release.
Donate Now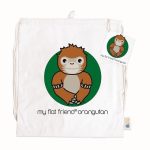 Visit Our Shop
The perfect gift for any occasion! Choose from our selection of instant gifts that directly support our orangutans. You can buy a wheelbarrow, provide food for an orangutan for two months or lots more. You will receive a certificate, personalised with the name of your choice - perfect gift for you or a friend.
Shop Now