The single greatest threat facing orangutans today is habitat loss through deforestation. The key driver for deforestation is the rapidly expanding palm oil industry, which is responsible for at least 39 per cent of forest loss in Borneo between 2000 and 2018 (CIFOR). Experts expect that the annual global demand for palm oil will nearly double by 2050 if the current trend continues (IUCN).
The environmental impact is significant: The gradual clearing of land for oil palms is destroying the habitat of orangutans and many other animal and plant species, driving them towards extinction. Researchers estimate that there are only 57,000 critically endangered Bornean orangutans left (PHVA). Some 10,000 of them are currently found in areas allocated to oil palm, with 750 to 1,250 individuals being killed during human-orangutan conflicts each year (IUCN); that is up to one orangutan every seven hours.
Indonesia is the largest producer of palm oil with about 14 million hectares of oil palm under cultivation – the equivalent of almost 14 million full-size rugby fields. Together with Malaysia, Indonesia produces 85 per cent of the world's demand (Center for International Forestry Research).
The Borneo Orangutan Survival (BOS) Foundation sees the result of the palm oil industry expansion on a daily basis. BOS rescues, rehabilitates and releases orangutans displaced from their natural habitat. Those not able to be immediately translocated are cared for at centres in Central and East Kalimantan. BOS relies on donations to fund the care and reintroduction of these orangutans to areas of safe, secure natural habitat.
We encourage you to download our Palm Oil Free and CSPO List to help you make an informed choice when purchasing products.
PALM OIL FREE & CSPO LIST
What is palm oil?
Palm oil is the world's most popular vegetable oil and comes from the fruit of the oil palm Elaeis guineensis. The extremely versatile oil is used in around half the products found in supermarkets, with the majority of palm oil (about 70 per cent) being used in the food industry either as vegetable oil or embedded in other ingredients. You find it in many processed foods, including ice cream, chocolate, chips, cereals, frozen foods, margarine, baked goods (biscuits, cakes and bread) and fruit juice.  It may appear on labels as vegetable oil or be even less visible as a component of other ingredients. Palm oil also occurs widely in personal care, cosmetic and household products including soap, toothpaste, shampoo, cosmetics, laundry powders and detergents. And it is used as a raw material for biofuels.
What is sustainable palm oil?
About 19% of the globally produced palm oil is now 'Certified Sustainable Palm Oil' (CSPO), which means that the oil has been produced according to eight principles:
Commitment to transparency
Compliance with applicable laws and regulations
Commitment to long-term economic and financial viability
Use of appropriate best practices by growers and millers
Environmental responsibility and conservation of natural resources and biodiversity
Responsible consideration of employers, and of individuals and communities affected by growers and mills
Responsible development of new plantings
Commitment to continuous improvement in key areas of activity
CSPO can be sold via one of four different supply chains:
Identity-preserved (IP) CSPOcan be traced back to one certified supply base.
Segregated (SG) CSPOcan be traced back to several certified supply bases.
Mass Balance (MB) CSPO is mixed with ordinary palm oil throughout the supply chain.
Book and Claim (BC) CSPO,

 which is a certificate trading system. Manufacturers and retailers can buy credits from RSPO-certified growers, crushers and independent smallholders, but continue to buy non-certified palm oil. (RSPO)
Due to the growing awareness within the general public, increasing pressure has been applied to corporations, with the result that in recent years a number of major retailers and manufacturers are now committed to buying CSPO. However, globally there are still many brands moving too slow or even going backwards (WWF).
BOS Australia's position on palm oil
BOS Australia's palm oil policy supports the use of identity-preserved and segregated certified sustainable palm oil (CSPO). We believe its adoption is achievable in the Australian market if sufficient consumer pressure is brought to bear.  We acknowledge that the shift to sustainable production and the Roundtable on Sustainable Palm Oil (RSPO) certification process is not without its issues, however, we believe it remains the most acceptable solution currently available.
BOS Australia is a member of The Australasian Responsible Palm Oil Network and the position statement can be viewed here – Responsible Palm Oil Network.
BOSA's overarching objective is to protect Orangutans and to stop deforestation as a result of palm oil plantations in Southeast Asia.
We wish to achieve this objective through the following strategies.
1. Inform and mobilise the Australian public
Accurately informing the public about the impact of unsustainable palm oil plantations in Southeast Asia is one of BOSA's core objectives. We have made a sincere commitment to providing the latest research on the issues involved through the use of internet-based resources, newspaper and magazine articles, and communication with other NGOs.
We aim to provide the public with all the resources they need to generate positive change in the palm oil industry.
2. Lobby for the transparent labelling of palm oil
BOSA advocates for the mandatory labelling of palm oil on all products manufactured in Australia. It is crucial that consumers be given a choice to purchase sustainably produced alternatives to generic products that contain ingredients from destructive sources.
In order to achieve the mandatory labelling of palm oil, we encourage the Ministerial Council to amend the FSANZ code which regulates labelling in Australia and New Zealand. The Australian governments' own independent review recommended palm oil is labelled. This is currently under technical review.
3. Lobby for the use of sustainable palm oil 
In order to change corporate practices on the sourcing and labelling of palm oil, we continually remind companies about the issue. We encourage companies to source only RSPO certified sustainable Palm oil (CSPO segregated and not a lesser certification).
Notes of caution:
Manufacturers may claim to be using sustainable palm oil because they are members of or are supplied by members of the RSPO. However, this in itself is no guarantee as members only need to commit to working towards producing a sustainable product.
Producers may have some facilities which are supplying certified sustainable palm oil but others which do not fit the criteria. Not all their oil will, therefore, be sustainable.
What can I do about palm oil?
There are a number of things you can do:
Download Palm Oil Free & CSPO List
Contact manufacturers directly and ask why they are using palm oil and if it's certified.
Check the ingredients – if the product contains palm oil (usually labelled as vegetable oil or fat), check to see if it has the CSPO logo or contact the manufacturer to get details on the oil's source. If it's not CSPO, seek an alternative product and let the manufacturer know why you've chosen not to buy the product.
Use our palm oil free product list that may help you in your buying decisions.
Download the Palm Oil Investigations Scanner App and use when shopping to identify products that use CSPO palm oil or are palm oil free.
Letters, protest postcards and petitions all play a part in informing the manufacturers and government that the community wants change.
Inform your family, friends and colleagues of the issue.
A number of groups would welcome your support in campaigning for truth in labelling and protection of the rainforest:
Palm oil resources
Food Standards Australia and New Zealand allows palm oil to be labelled simply as 'vegetable oil' and indeed its presence can be even less visible as many of the minor components of a product – e.g. colourings, flavourings, emulsifiers and humectants – are commonly palm oil derived.
If the saturated fat content is around 50%, the likelihood of the vegetable oil being palm oil is high.
In cosmetics, palm oil is labelled as Elaeis guineensis but as with the food industry, its presence is often less obvious. Any ingredient which includes the word 'palm' (e.g. palmitate, palmitoyl, or simply palm) includes palm oil. Other ingredients which commonly, but not always, use palm oil include: cetyl alcohol, isopropyl, sodium lauryl sulphate, steareths, fatty alcohol sulphates, glycerine, cocoa butter equivalent and cocoa butter substitute.
How do I make an informed choice?
BOS Australia has put together a
list of products
which manufacturers tell us are palm oil free or contain segregated certified sustainable palm oil.
Some things to consider when reviewing this list:
The list is not all inclusive and there may well be other products in the categories covered which are palm oil free – if you know of any, please send details through to us at palmoil@orangutans.com.au
Where labelling is not definitive, we have attempted to confirm the information in this list through letters from our supporters to the manufacturers.
The list is not an official accreditation of suppliers' claims as we do not conduct independent product testing. There are heavy penalties for making false claims on the packaging so when a supplier claims 'No Palm Oil', we take that as an honest and informed claim.
Nearly all Australian manufacturers contacted informed us that where products did contain palm oil, it was from sustainable sources. Membership of the Roundtable on Sustainable Palm Oil alone is not a sufficient guarantee of sustainability. RSPO certification is a more demanding standard but we are yet to uncover many Australia producers sourcing certified sustainable palm oil.
Product specifications can change – please advise us if you suspect palm oil to be in any of the products on our list.
The list is based on the specification for products sold in Australia. International brands may have different specifications in different countries – for example, Cadbury's Dairy Milk chocolate in the UK does contain palm oil.
The list is based on a product-by-product basis rather than at company level. Many companies listed manufacture other products that do contain palm oil.
PALM OIL FREE & CSPO LIST
How Can You Help
There are lots of ways you can support orangutans and help ensure the survival of this precious ape.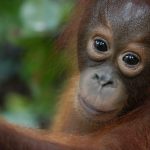 Adopt an Orangutan
Orangutans are endangered and at risk of extinction. Habitat destruction means hundreds of orphan orangutans need to care for every year. You can help by adopting one. Their dedicated 'nannies' teach them everything they need to know for when it's time to release them back to the wild. You can follow their progress through Forest School.
Adopt Now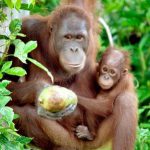 Make a Donation
Please help the Orangutans in their struggle for survival. Your donation is important and goes directly to BOS Indonesia. By donating, you are helping bring this noble yet endangered species back from the brink of extinction and on a path to freedom - from rescue to rehabilitation and release.
Donate Now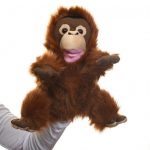 Visit Our Shop
The perfect gift for any occasion! Choose from our selection of instant gifts that directly support our orangutans. You can buy a wheelbarrow, provide food for an orangutan for two months or lots more. You will receive a certificate, personalised with the name of your choice - perfect gift for you or a friend.
Shop Now